Hello everyone and welcome back to Creative Knockouts! I am still looking for a DT member for one of my teams so if you are interested, please send have a look at the tab at the top for details and then send me an email!
*****************************************
The winner from challenge #479 did not claim their prize, so the 2nd chance winner is entry

#24-Margreet

! Congratulations Margreet, please contact Kelly no later than 10pm MDT, Wednesday, December 7th, 2022 to claim your SheepSki Designs prize
***************************************
Mirtillamente Digital Stamps
as our wonderful
Time to Be Merry
sponsor last week! Not only did they offer images for my team to create with but Eve has so graciously offered a wonderful prize as well.
According to my random number generator, the winning entry is
#4-SweetPea (Jan's Crafty Spot)

********************************************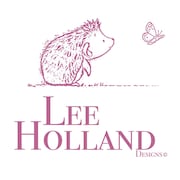 Alrighty then, let's move along to some more crafty fun for this week! I am delighted to welcome aboard
Lee Holland Designs
as our fab sponsor for this week's challenge.
Our challenge this week is Winter Wonderland and here are some great makes from my team featuring images courtesy of Lee Holland. They have also offered 2 images for one lucky participant.
Rae Ann using Dragon Pulling Sledge
Jess using Dragon Pulling Sledge
Now it's your turn and I hope you will play along in our
Winter Wonderland
challenge!
You may even be the lucky random winner of the fabulous prize offered by
Lee Holland Designs
!
Our challenge rules are as follows, please follow them or your entry will not count:
Please be sure to follow our rules before linking up AND check back to see if you are the winner-you must contact Kelly
~your project must be new, no backlinks
~you must link directly to your creation as well as back to the challenge blog
~you may combine challenges for a total of

10

- not 15, 20 or a kazillion, 10 only please
~please follow our blog so that you know if you have won!
~the winner has until 10 pm MST the following Wednesday to claim their prize (use the contact Kelly link in every post) or it will be re-drawn.
~Have fun and get crafty!