*****Don't forget about our DT call! Details above on the Design Team Call page!*****
***********************************************
Oh man, we have some winners to get cleared up here! Please remember to check back if you have entered our challenges to see if you are the lucky winner!

The 2nd chance winner from challenge #295 did not contact me to claim their prize so the LAST chance winner is entry

#4- Paper Whims

! Congratulations

Wendylynn

! Please contact Kelly to claim your 2 digis from All Dressed Up!

The winner from challenge #296 did not contact me to claim their

Fred She Said

prize, so the 2nd chance winner is entry

#3-Tindaloo #7-Vic

Congratulations

Vic

! Please

contact Kelly

to claim your prize!
************************************************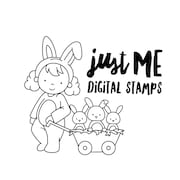 What fun entries in our
Funny Card
challenge from last week! Our sponsor was JustME Digital Stamps and they have offered 3 images to one lucky person! According to random.org, that person is entry
#18-Dawn Frost
Congratulations
Dawn
! Please
contact Kelly
to claim your digis courtesy of JustME Digital Stamps.
*********************************************
Ok, so now that we have all the winners and redraws taken care of, let's get on to our new challenge this week!
I am pleased to be this weeks sponsor of a $25 Close To My Heart surprise gift pack to one lucky person! Feel free to check
out my site
for all the CTMH goodies available!! Be sure to check out this month's SOTM, only $6 with a $50 purchase!
Our challenge for you this week is so showcase your
favorite embellishment
and here are some great creations from my team! Before I get too far, I would like to introduce you to our newest member joining us today- Cat. Here's a little but about her:
"Hi - I'm Cat. I live in a small town in Wales UK, with my husband, my little boy, 2 dogs and 2 cats. Family time is great but I do like to hide myself away for a bit of crafting. I love being crafty and getting stuck into creating things but my main love is make cards. I have been making cards for several years and depending on my mood I can design CAS or layered cards. When I have any other time I do enjoy reading a good book, or taking walks with the family."
Our design team creations this time around:
Ine
Michelle
April
coming soon
Dawn
coming soon
So now, it's your turn! I hope you will pull out your favorite embellies and play along with us this week! You might even be the lucky winner of a $25 CTMH gift package courtesy of me:-) Happy Crafting!
Please be sure to follow our rules before linking up AND check back to see if you are the winner-you must contact Kelly
to claim your prize!
~your project must be new, no backlinks
~you must link directly to your creation as well as back to the challenge blog
~you may enter 2 times per challenge
~you may combine challenges for a total of 8 - not 10, 20 or a kazillion, 8 only please
~you must follow the challenge as outlined in the post
~please follow our blog so that you know if you have won!
~the winner has until 8pm MST the following Wednesday to claim their prize or it will be re-drawn.
~Have fun and get crafty